Gourmet Yoga Retreat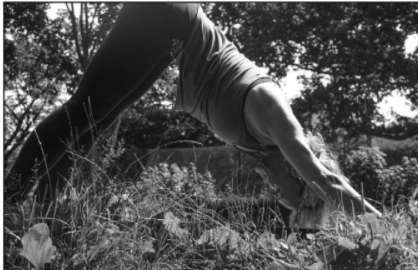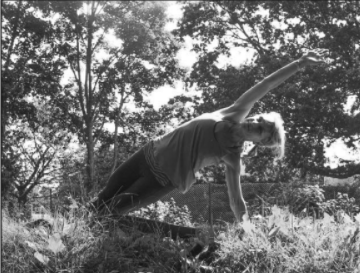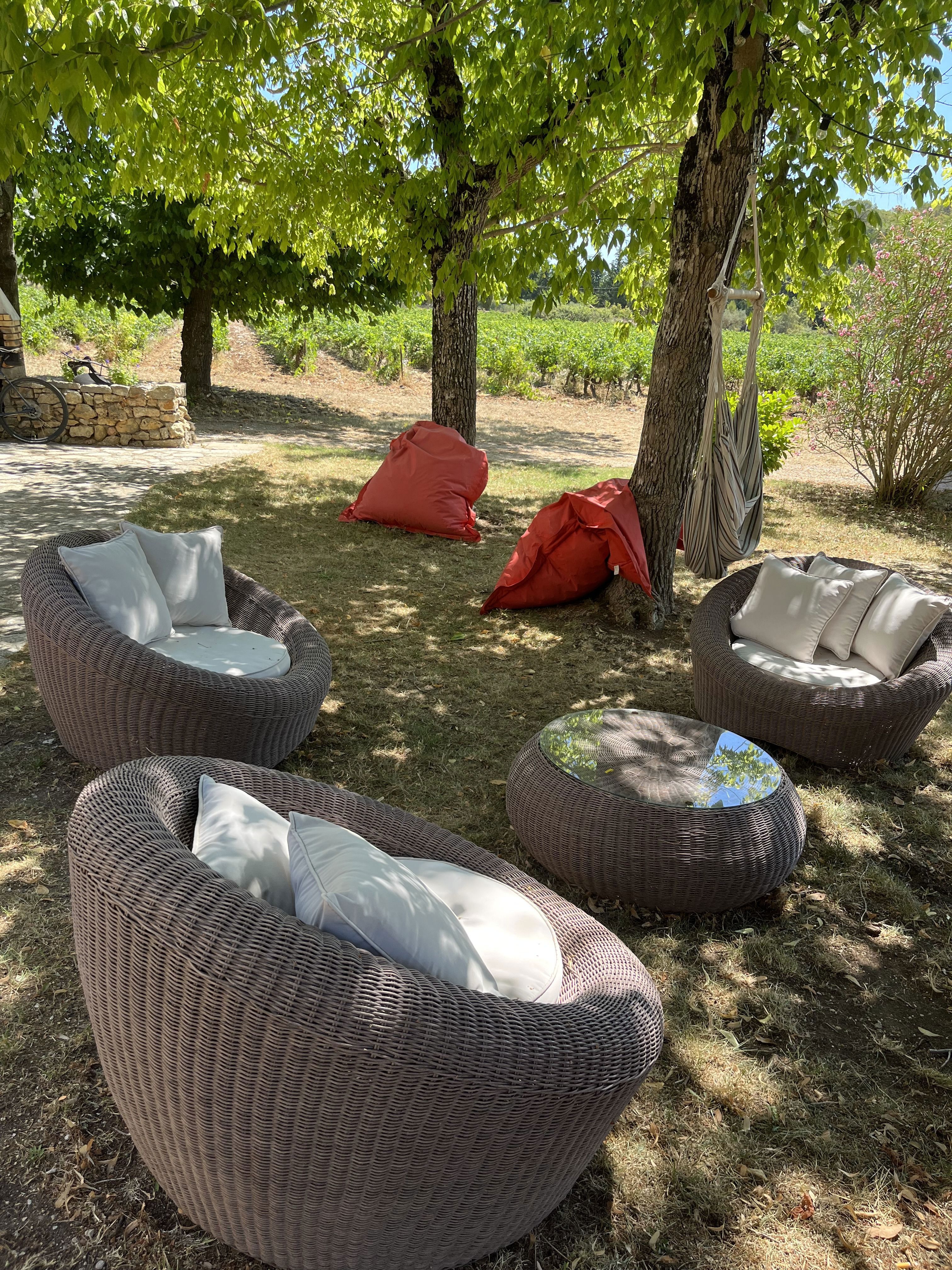 We call our trips 'treats' rather than 'retreats' because whilst we love yoga, we don't love early mornings and surviving on green juice! We embrace a level of indulgence not usually experienced on a yoga holiday because we love food and wine and relaxing and laughing and lie-ins and we believe all those things are good for our souls. Our 'treats' are about loving ourselves and embracing all that makes us happy.
Cocktails, canapes and delicious dinners with Provencal wines in the woodlands or the olive grove, glorious picnics by the waterfall, sumptuous lunches by the pool and breakfasts in the morning sun. Every meal is an event in itself designed to make the best of all that France and our wonderful chef, Rupert, have to offer. Rupert utilises organic and local produce wherever he can to ensure that you really are eating the best. Breakfasts include home made granola, fresh croissants, yogurt, fresh fruit and smoothies. Lunches will be delicious picnics or sumptuous delights by the pool. Whilst we love our food, none of us want to go home having put on the half stone we worked so hard to lose after Christmas, so Rupert ensures that whilst our meals are gorgeous, there's never too much and it's always healthy and delicious (though there will always be some treats – this is a 'treat' after all!). Please click here to see the menu possibilities to whet your appetite..
Cocktails and a quirky 200 year old bastide, typical of Provence, greet your arrival. The main house sleeps 6, has exposed beams, roughly plastered walls, terracotta floors and plenty of rustic charm. We also have a delightful 2 bedroom cabanon in the grounds set on one level. The whole property is set in 7 and a half acres of vines, olives and woodland with terraces and a swimming pool and is a truly magical place to take time out, look inwardly, rest and revitalise your soul. We have a maximum of 6 people on the trip so that you can really unwind and relax and maximise your yoga practise in such a small group.
We love yoga – which is the whole reason for this holiday! Jen has been practising yoga for 20+ years and will share her love of it with you. We don't move fast, we focus on each pose and use props where we need to. It's all about getting you moving and stretching.
Get In Touch
Your Trip
We suggest you get the 1pm flight from Gatwick to Nice (gives you time to do the school drop off!) so that you can be with us for about 6pm on Thursday. Cocktails greet you before you make yourselves at home and then head for your first yoga session at about 7pm. Canapes and cocktails will be served at 8.30 before sitting down for a delicious 3 course meal somewhere magical.
Each day then follows a similar theme with an 8am yoga session followed by breakfast. A mindfulness session in a local beauty spot, fabulous lunches, followed by an optional afternoon exercise session with an early evening yoga session and then your 3 course supper. The time in between the sessions is for you to do as you wish.
We pride ourselves on ensuring that our mindfulness or fitness sessions are designed around the group – some groups prefer not to have either, some prefer to have both!
On our final day we have our last yoga session in the afternoon and then depart for the airport at about 6pm with one of Sarah's delicious packed teas for nibbling on at the airport. We suggest you get the 21:10 flight out of Nice (you'll be home quite late but that means not coming home to the hustle and bustle of bedtime routines which we always found undid all the relaxation we'd achieved!).
During your down time you are welcome to use the pool and wander around the grounds to find your perfect spot to relax. There's also the opportunity to visit one of the local markets on Saturday morning.
Getting there and away
It's usually easiest to use Easyjet to get to Nice as they have flight times that work best with our programme.
We highly recommend hiring a car. Hire cars out of season are very reasonably priced and usually work out at about £20 per day for a small one. Having your own car means you can explore the area a bit more if you wanted to during your free time. Our local village is delightful and the surrounding area is stunning. There's also lots of vineyards nearby!
It is possible for us to arrange transfers but we only have 5 spaces so they will be offered on a first come first served basis and only to meet the flights suggested above. Transfers in our minibus are 120E each for a return.
What to bring
Comfortable loose clothing for yoga
Warm tops for the evenings
Swimwear
Comfortable walking shoes
Nightwear & underwear
Water bottle
That's it!
Accomodation and other useful bits
Our trips are ideal for friends as we have 2 twin rooms and a double upstairs in the main house sleeping 6 people. You will share a bathroom but yu'll have the house to yourselves as Jen & Rupert will stay in the cabanon during your stay. The rooms are very simple but the beds are comfortable and the linen is lovely. There are fans in each of the rooms if required but the house is generally much cooler inside than out.
For groups of up to 3, you will stay in the cosy cabanon and have your meals brought down to you. There's a double and a twin.
The weather in Spring and Autumn is generally in the late 20's during the day and in the late teens at night but as with any weather there have been occasions when it's a bit rainy or chillier. There's also been many occasions when it's been in the mid 30's during the day. The pool is warmed by the sun.
Yoga will either take place in amongst the olive trees, or in the shade of the woods. If it's raining we have a beautiful stretch tent that we will utilise in the olive grove.
Whats Included
Delicious breakfasts, lovely lunches, cocktails and an amazing evening meal every day and a packed tea for you return journey.
Unlimited tea, coffee and juices.
Wine with meals (honesty bar at other times)
5 sessions of yoga during your stay
3 sessions of mindfulness
Yoga mats and blocks
All linen, towels and pool towels
Complimentary toiletries (no need to fuss with them on the plane!)
Price - Dates TBC
Per person
If you would prefer not to share we can give you a room to yourself for an additional
Optional extras
Massage or reflexology treatments are available but spaces are limited so book on arrival.
Whats not included
Flights and transfers (and gifts for your friends and family back home!)
To book your place please call Jennifer on 07947 328566